Coach rental and rent a minibus in Vilnius, Kaunas, Klaipėda and all over Lithuania.
IĮ "Turisma" - is a transport company, which rents comfortable buses (from 50 to 55 seats) and minibuses (from 16 to 22 seats) by local and international non-scheduled chartered routes. The services are mainly used by travel agencies, companies and organizations, travel organizers, embassies, hotels, sports teams, event organizers, art groups.
Our main goal is to give both the traveling and the travel organizers the opportunity to choose the preferred vehicle and help to choose the best deal.
For each customer, according to his needs and preferences, we can offer various comfort classes and different price buses that meet EU safety and ecology requirements.
Neoplan Starliner N5217
48+1+1 seats
Air condition
WC
TV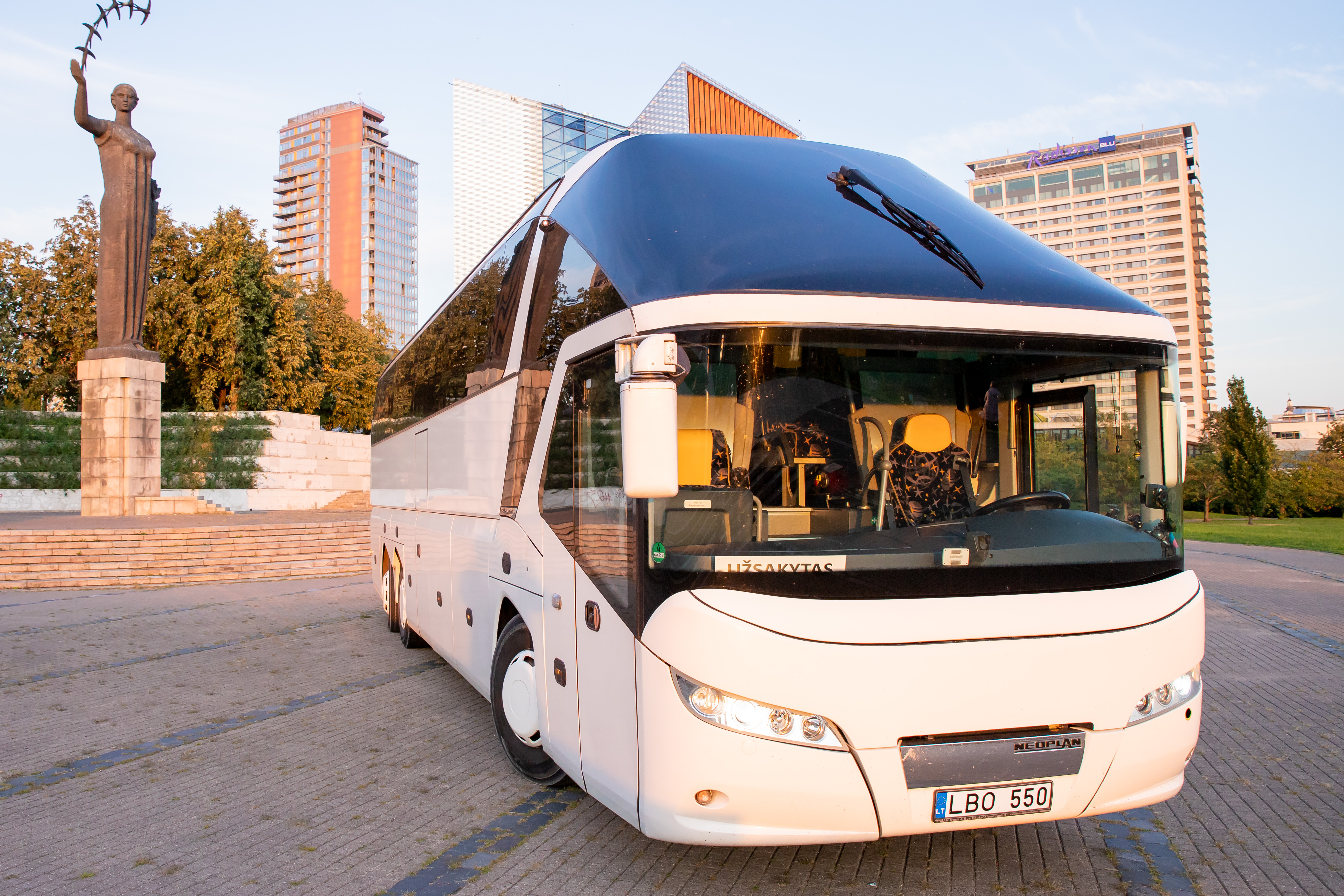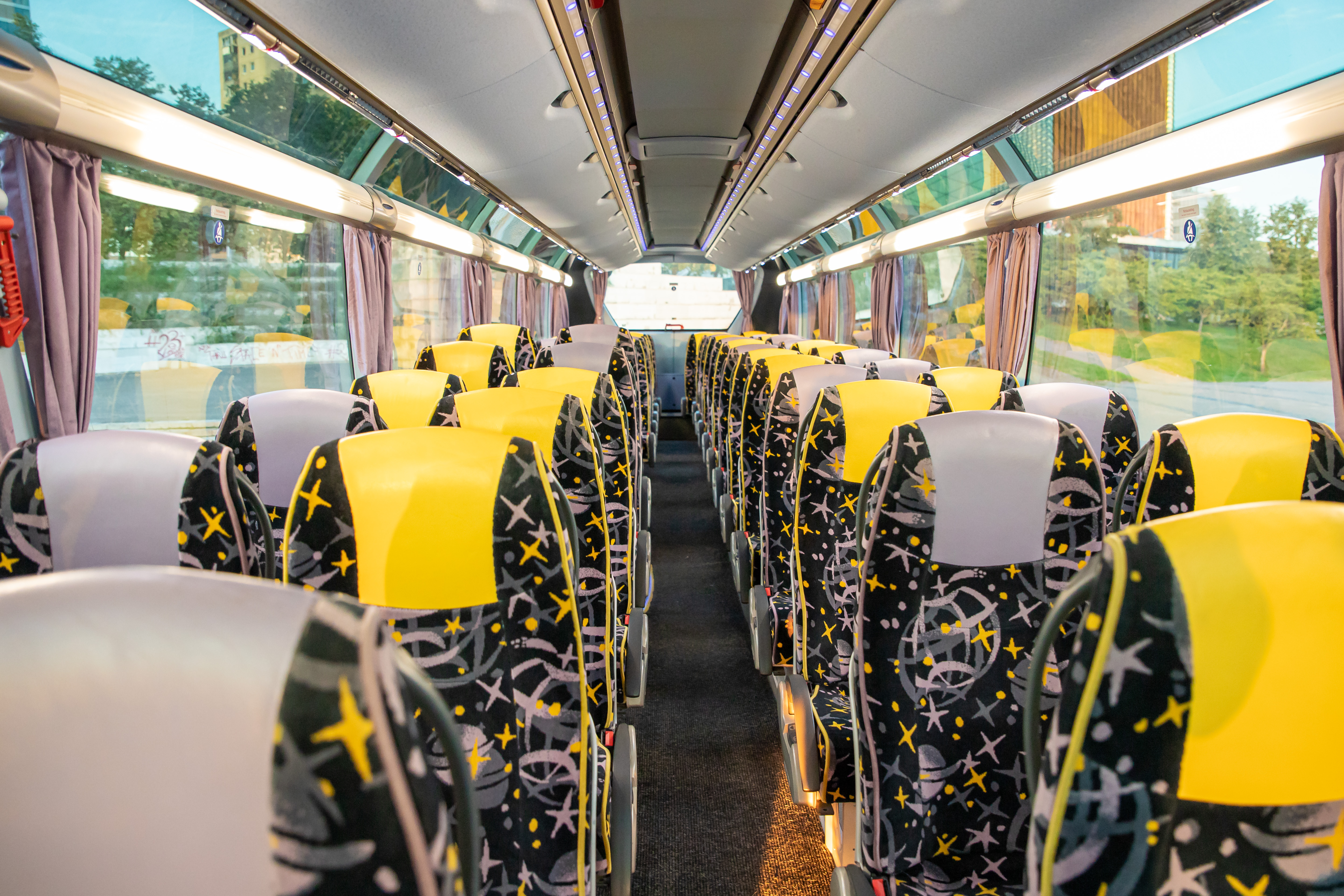 Man Rh 403
49+1+1
Air condition
WC
TV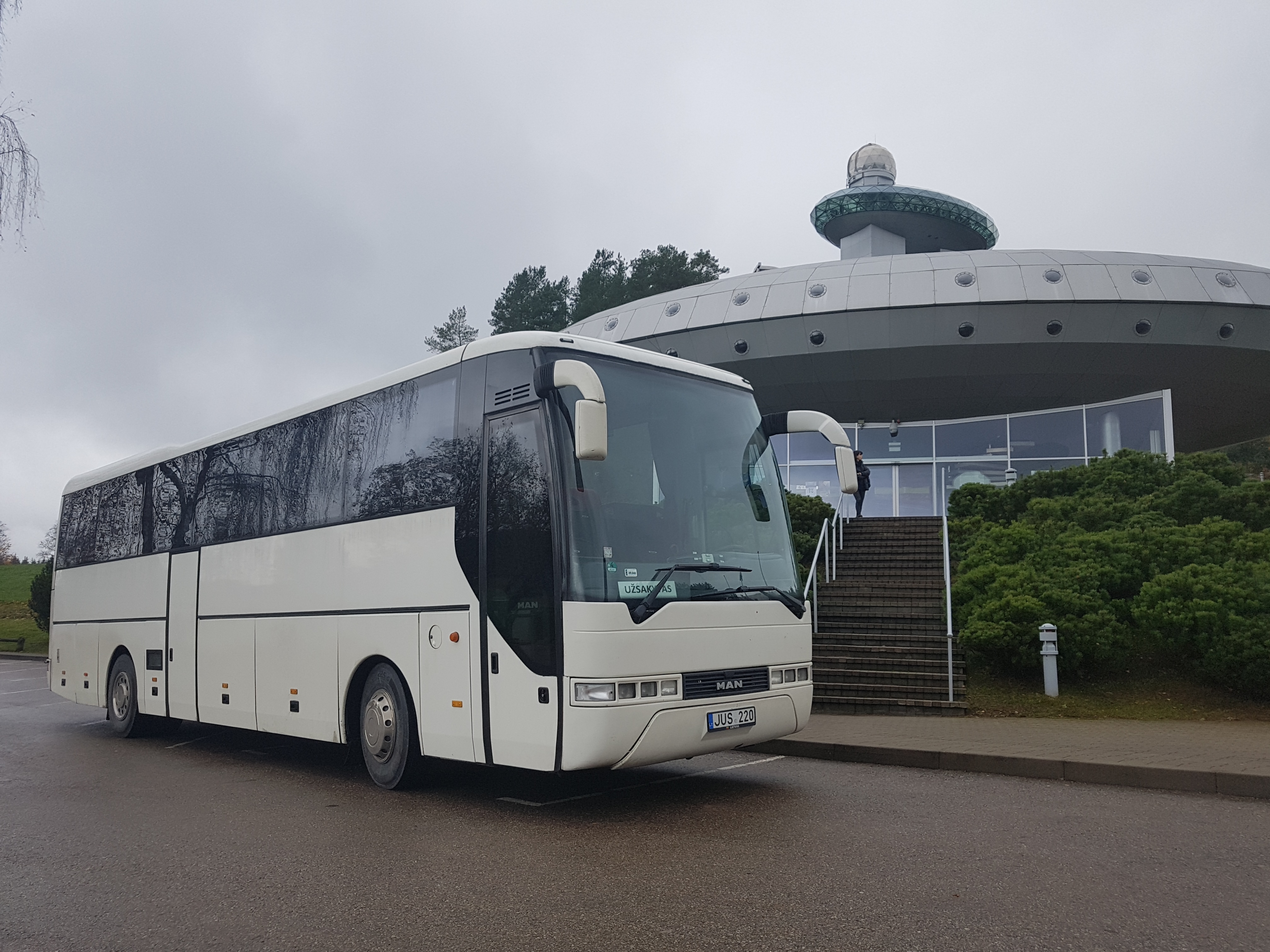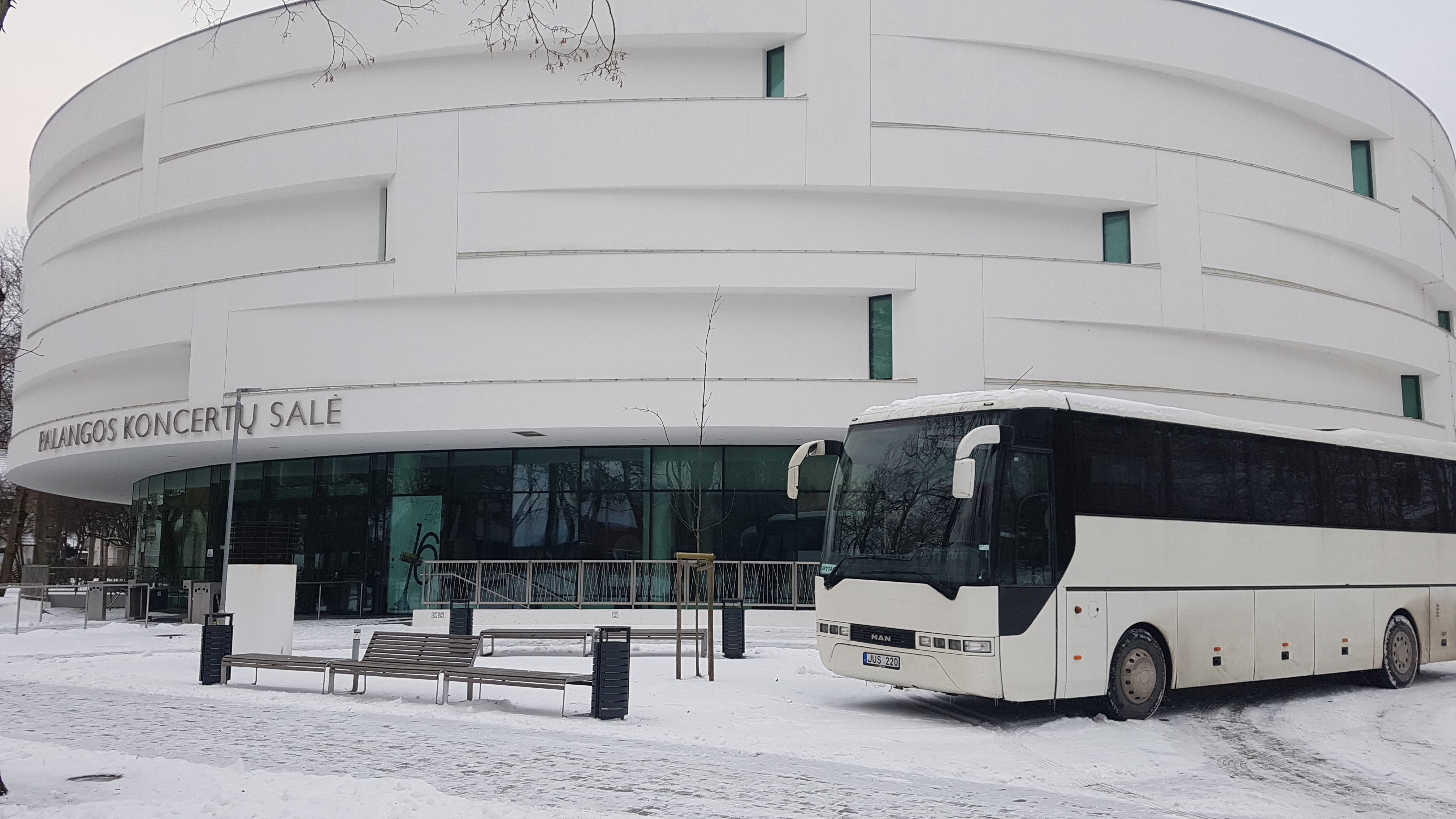 Coach rental
Bus rental as a service is still used for the transport of workers to and from the workplace.
Rent a car in Vilnius for weddings, divorces, adolescents, christenings, excursions, birthdays, educational trips, sightseeing trips, picnics, sports school pupils for sporting events, pupils' transportation, carriage of children.
Coach rental in Vilnius
Rent a bus in Vilnius, Rent a bus in Vilnius for passengers and foreign tourists to transport our hotels, and we transport passengers by bus to excursions to Vilnius Old Town as well as other places of interest in Vilnius.
Coach rental price:
The cost of a bus rental depends on:
- Bus Classes (Economy, Business or Luxury Class)
- Route (estimated journey time)
- Number of days or hours.
- The number of passengers.
Qualified company staff will help you choose the best route and calculate your travel costs. We will offer you very attractive bus rental and minibus rental conditions and ensure high quality of service.
Our car hire service and car hire are in good condition. Car rental is reliable and one of the most popular in Vilnius, Kaunas.

Skilled and experienced drivers, comfortable and technically fitted buses and minivans will ensure your safety and guarantee the success of your trip.

If you have any questions about renting buses or minibuses, or on trips or on chartered passenger services, please contact us.

We will provide you with the most detailed information without delay!
www.autonuomapigiau.lt
El. mail: [email protected]
Tel .: +370 677 66032